When an Approver "Denies" the transaction, the transaction returns back to the person that entered with the Deny Comments. The email link for Denies is not working 100%, so below is the navigation and steps to see and fix denials is included below, too.
---
Fix Denied Journal Entries here: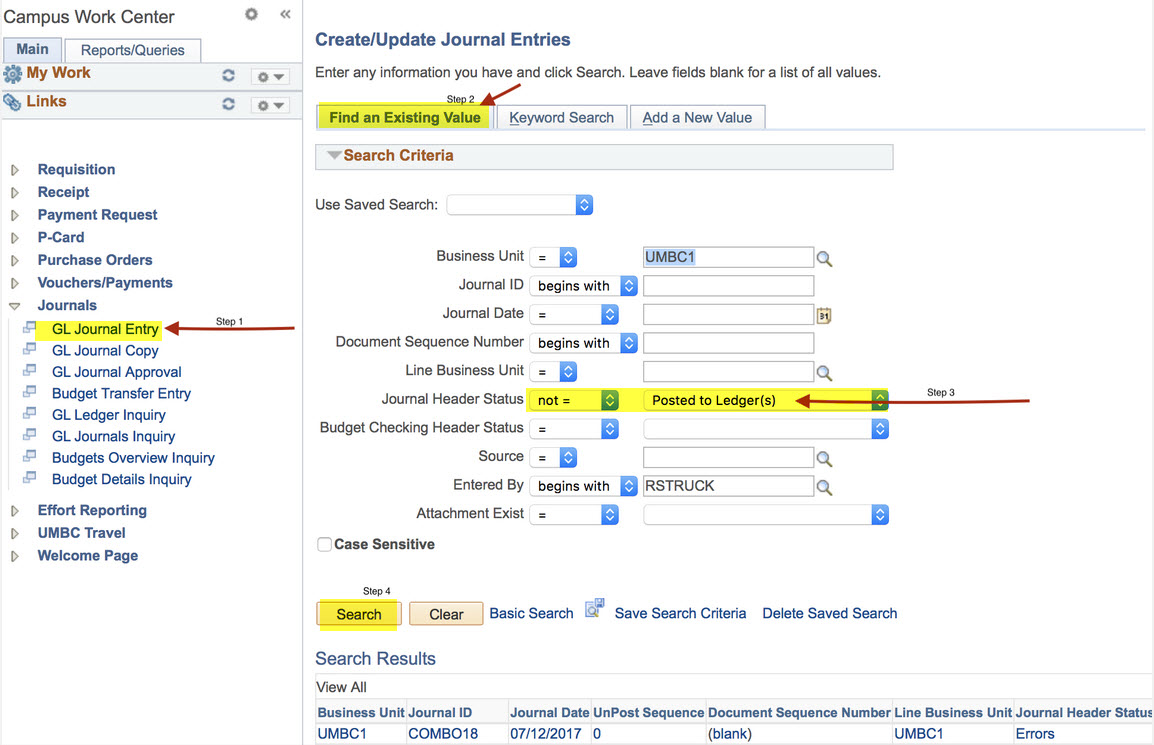 View the Comments in either of the two highlighted yellow areas:

Select the Journal, then Access the Approval Tab to find reason for denial.
Access Lines Tab to correct chartstring, if that is the reason for denial
Access Header Tab if more attachments need to be included, if that is the reason for denial.
---