Last month's journal entry deadline has passed. There are journals under your name that are not posted in PeopleSoft Finance.
1) Please access this navigation to see your unposted journals.  You will need to change the status NOT= "Posted to Ledger", then Search. Shown here: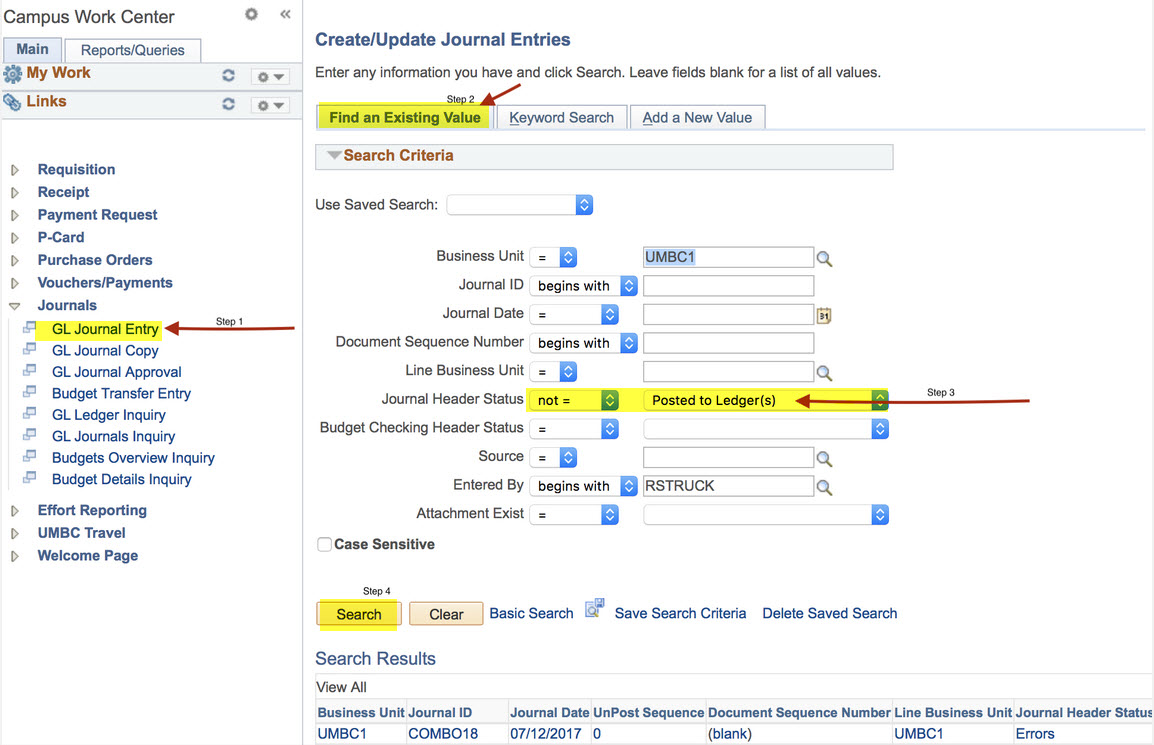 ---
2) Please copy the journals into the next month, if they are still needed. Instructions to Copy Journal: Page 13 . BE SURE TO REATTACH DOCUMENTS TO ** NEW** JOURNAL.
3) Be sure to edit and "Submit" the new journal for approval.
4) Journals will automatically be deleted by the 15th of the Month, so if you need to copy them, please do so before this date.